Staying at a Hotel with a Prosthesis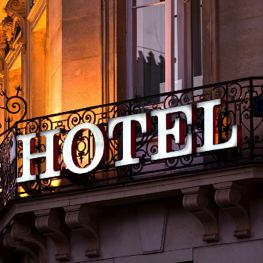 There are many accommodations we make for ourselves in our own homes we may take for granted on a daily basis. When staying in an unfamiliar hotel there are certain things that should be taken into consideration to ensure you will be able to safely carry out your activities of daily living during your travels.
Many hotels list the accommodations they offer. Here is an example:
As we are finding out many hotels are independently owned and will have specific accommodations, it is advantageous to call ahead and ask about the following:
-Is there elevator access your room and all needed amenities
-Is the shower a walk in or does it have a low threshold that is easy to get over?
-Are there shower chairs available?
-Is the bathroom wheelchair accessible if needed
We have found when dealing with hotels, airports, and vacation services, it is best to inspect what you expect and call ahead.