Artist Creates Museum Worthy Prostheses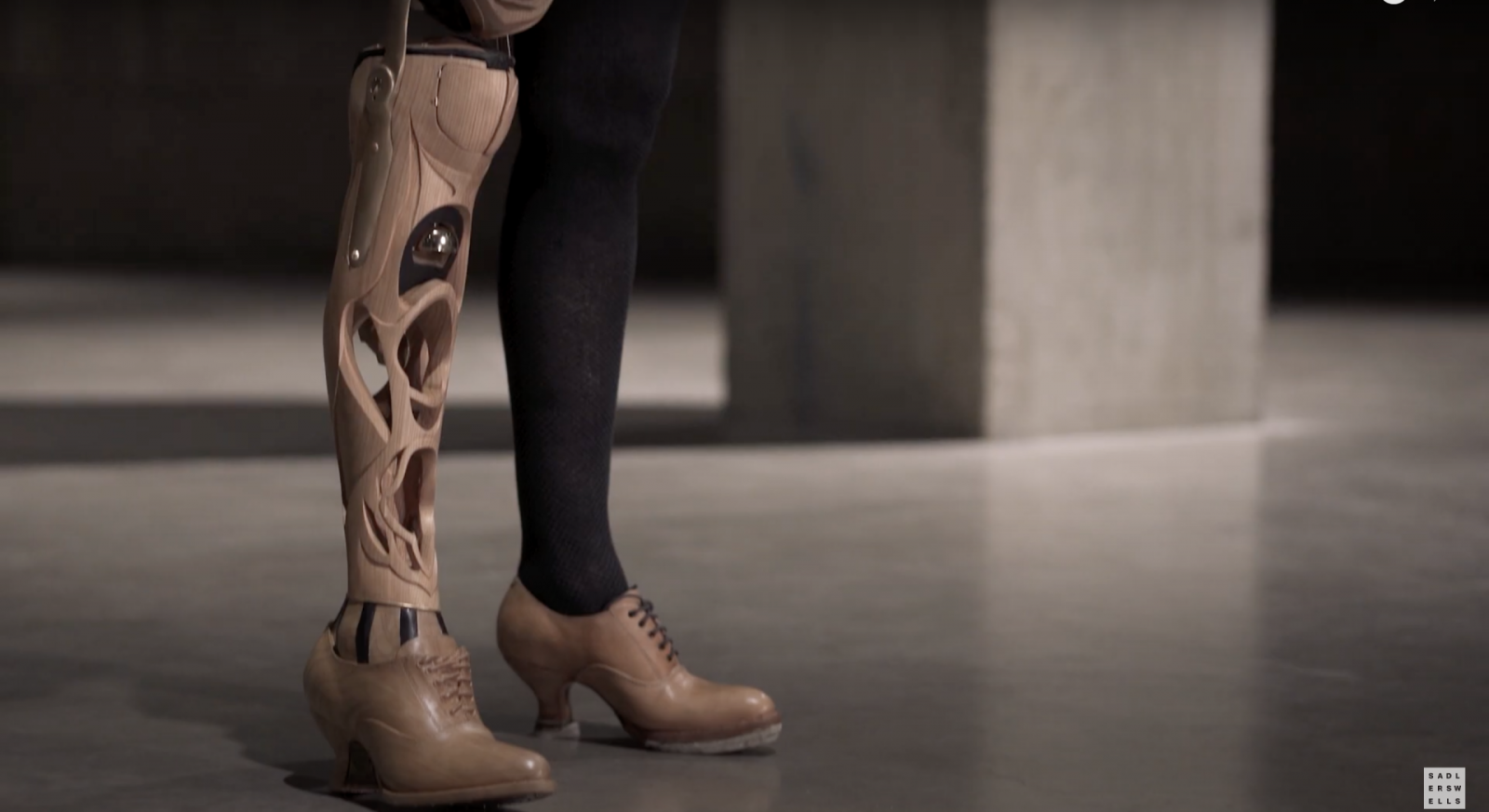 Special-effects prosthetics specialist, Sophie de Oliveira Barata, is an expert at making lifelike limbs. (So lifelike you'll wonder if Barata doesn't have Dexter working in her back office.) But for the Alternative Limb Project, which Barata founded, the builder makes genuine, wearable art. As in, the prosthetic limbs are frequently on display at galleries and museums.
According to her LinkedIn profile, Barata founded the Alternative Limb Project (or Art Limb Pro) in 2011. Since then, she's apparently been working on numerous prosthetic limbs that look like something out of a fairytale. Or a sci-fi movie.
The prosthetic in the image above, for example, is a bespoke build with a cherry wood structure. It has metal accents, as well as a built-in working clock, and bell pendulum. In the video immediately above, "Cuckoo," dancer Welly O'Brien shows off the limb, and how it serves as both a functional leg, and art piece.

Barata says on LinkedIn that her aim is to "provide alternative limb covers that, not only delight the eye, but also help to break down social barriers and encourage a positive dialogue about the human body and difference." She adds that "Alt Limb Pro [works] with amputees and their prosthetist from the conception of ideas to the final work, with the on-going objective of reflecting the clients [sic] imagination, personality and interests through their limb."

There's no doubt the prosthetic pieces fire up everyone's imagination, however, as they've all clearly been made with love. It's impossible to pick a favorite piece, but the prosthetic "Vine Arm" in the video above is quite spectacular. The "Light Leg" in the video beneath that is also definitely a showstopper. Speaking of which, you can find all of Barata's upcoming exhibits on this page. Or watch her TED talk if you don't plan on flying to Europe any time soon.