Specialized Prosthesis Gives 9-year-old Chance To Be A Kid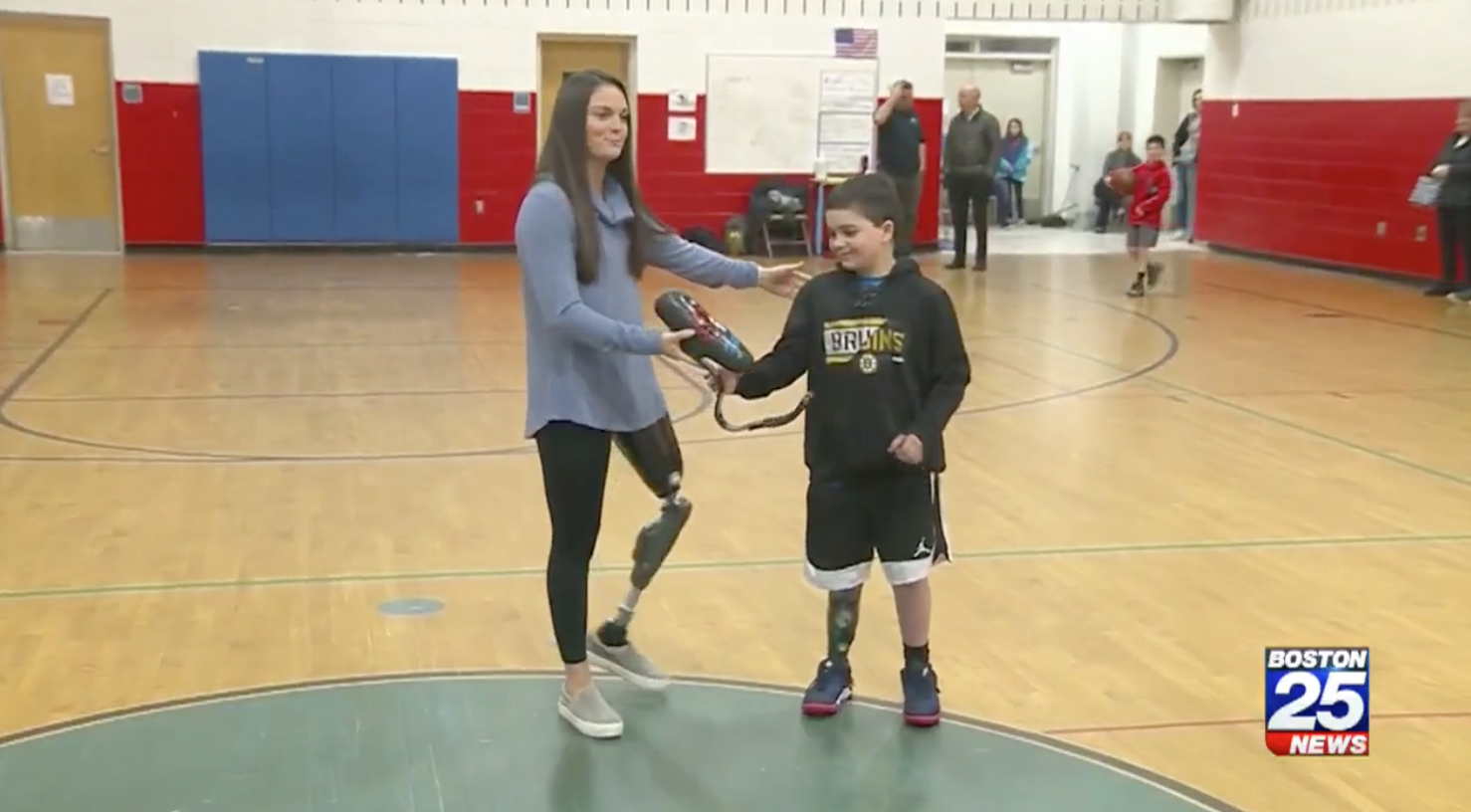 When he was almost two-years-old, Ryan Feeney's parents had to make the difficult decision of amputating his right leg after surgery failed to fix a condition known as NF-1, which prevented his tibia from growing correctly. They worried this would hinder him in life, but thanks to a generous donation, Ryan can stay active.
Now nine-years-old, Ryan just received a new specialized prosthetic leg that allows him to run around and play sports, just like any other kid.
"It has a lot of spring to it," said Ryan.
The Running Blade would have been financially out of reach for the Feeney family, but thanks to the Born to Run Foundation, they don't have to worry about that.
Started by 23-year-old Noelle Lambert, the Born to Run Foundation was a way for Lambert to give back after someone helped her following her accident. In 2016, Lambert lost her leg in a moped accident on Martha's Vineyard, which meant she would need a prosthetic.
At the time, Lambert received two donated prosthetics, which prompted her to start her own foundation.
"It's amazing to see Ryan play with all of his basketball teammates and like his amputation didn't happen," said Lambert. "A specialized prosthetic is not covered by insurance, so that's a waterproof prosthetic, a running prosthetic [and] it can range anywhere from $10,000 to $50,000 and you're expected to pay that on you're own."
For Ryan's parents, it's an indescribable feeling to be able to see their son thriving after what they thought would be a bigger issue in his life.
"It's just, I never thought Ryan would be doing everything he could do today, he plays with all his peers at school there are just no limits to his world and that's what he wanted for him and as much as a parent does not want to make that decision to amputate, this was the best choice for Ryan," said Jill Feeney, Ryan's mother.
This is the seventh donation made by the Born to Run Foundation - but it doesn't end there.
As Ryan grows, the foundation will be there with him, every step of the way to ensure he has additional prosthetic legs as he outgrows this one. His goal is to one day play tackle football, so he's got very big plans.