Diet/exercise May Help Prevent Progression to Diabetes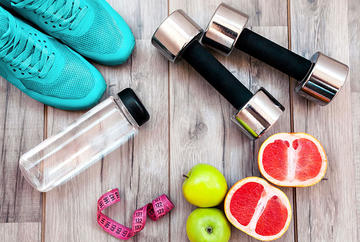 An initiative that consisted of weight loss and physical activity markedly reduced the number of new cases of type 2 diabetes in a cohort of adults with prediabetes, according to study data presented at the American Diabetes Association Scientific Sessions.
"We have known for many years that lifestyle change can reduce the risk of prediabetes converting to type 2 diabetes," Ian Macdonald, PhD, professor of metabolic physiology at the University of Nottingham, United Kingdom, told Healio.
"This study shows a highly effective strategy involves initial meal replacement to achieve weight loss followed by a 3-year period of weight maintenance."
Patients with prediabetes were first assigned a low-calorie diet via meal replacement (800 kcal per day) for 2 months; then asked to follow either a high protein/low-glycemic index diet or a moderate-protein/moderate-glycemic index diet; and finally, to increase physical activity to either 75 minutes of high-intensity exercise or 150 minutes of moderate-intensity exercise weekly. Of the 962 patients enrolled in the study only 62 patients progressed to type 2 diabetes.