Targeted Muscle Reinnervation Reduces Limb Pain After Amputation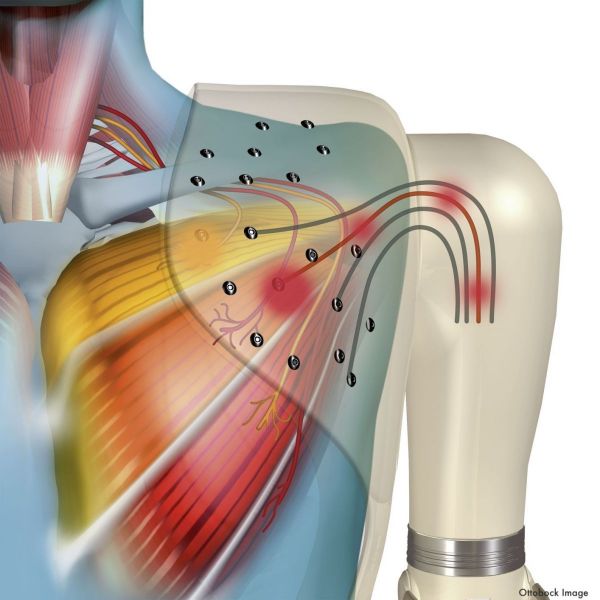 Is there a satisfactory method for reducing the frequency or intensity of phantom or residual limb pain after amputation? In a paper published in the Journal of the American College of Surgeons, Valerio and colleagues[1]presented their results on performing a targeted muscle reinnervation (TMR) procedure, a technique of suturing a transected nerve to one of the nerves within a nearby muscle, at the time that patients underwent major limb amputation.
The authors performed this procedure in a group of 51 patients and compared the results with those of a larger group of 438 patients who did not have this procedure. Information about pain was obtained by asking patients to complete and return survey forms. Minimum follow-up time was 3 months, and for most patients the time interval from operation to pain evaluation was more than 1 year. Patients undergoing the nerve preimplantation procedure had less pain than patients undergoing conventional amputations as measured by best, current, and residual pain scores (P < .001). The nerve transplant group also experienced less phantom pain (P < .001).
Should TMR Be Routine at the Time of Amputation?
Nerve pain or the sensation of a phantom limb are common complaints after amputation, and prevention of these neurologic complications continues to be a surgical goal. Other strategies have been tried, including implanting the amputated nerve within a vein. Direct transplantation and anastomosis of a resected nerve to a nerve supplying an amputated muscle seems to be a reasonable approach, and this study reports favorable results. The results do not apply to diabetic patients, who were excluded from the study.
What are the drawbacks to this approach? The implantation procedure added about an hour to the overall operating time, and the method requires special training. Although the authors of this study were plastic surgeons, general surgeons with additional training could perform this procedure. Clearly, this procedure will increase amputation-associated costs, but the loss of an extremity is a devastating event; any method that can reduce painful sequelae should be carefully evaluated.