Coach Praises Football Player With Prosthetic Leg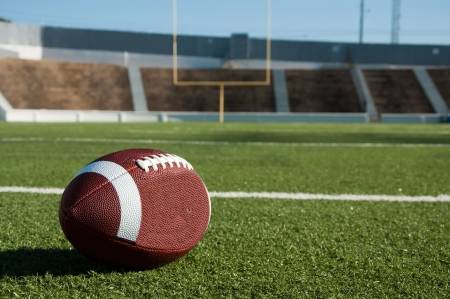 There's one player for North Murray, who most likely, won't step on the field. But he's the heart of the Mountaineers team. Coach Preston Poag said, "Gabe Priest is probably one of the hardest workers on our team." Sophomore defensive lineman Gabe Priest said he loves football because of the hard work required.
When he was two years old, doctors amputated his leg because of meningitis. Priest motioned to his leg noting, "It goes up to there (mid-thigh) and I have a sleeve that keeps it from flying off." Priest's prosthetic leg had a reinforced piece, but it snapped when he put torque on it. He has a different one now. It's better for football, but not quite as good for weightlifting. At first, his condition caught his coach by surprise.
Poag said, "I didn't know he had a prosthetic leg. He did everything, no matter if it was sprints or make it through practice, lifting weights, he did all of that stuff."
Priest will support from the sideline. His coach talked about how much value Priest brings to his team, "I just think about him, he's the heart of our team. He's not a starter, he's not even a second-teamer right now. He's a guy that everybody on this team, they got respect for because he's just a hard worker. You watch him running sprints after practice. It's amazing."
Priest himself simply feels like a member of the team. "They push me and they don't really treat me any differently than if I had two legs or one."
Read Full Article or view more Inspirational Stories